Do you remember when
Myspace
and comments like those pictured above were cool?
Yah... me neither.
Facebook
is the DEVIL, eh? I blame Tila Tequila mostly.
Let's listen to some music for the morning in the evening... cuz that's how I roll... I'm completely spaz-tastic today!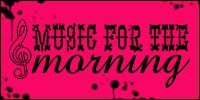 Now - have I mentioned my intense obsession with Jason Aldean?
Just listen to that voice! Holy crap - I am officially, 100% obsessed.
What girl would ever break that beautiful man's heart like that???
;)
HE'S SO HOT!
*whew* k - I'm better now.
And in completely unrelated news - here's some hilarity: