What's up? What's goin' on?
I can't quite get enough of this video. I know - I posted it already. But watch it again!!! It's funnier the 2nd time, I swear!
And then there's this one:
I WANT BELLA!
How freakin' awesome would it be to have a baby jaguar? And then when they get big? Even awesomer. That's totally not even a word but I just invented it - because awesomer might be the best way to describe having a baby jaguar and STILL having it as a pet when it's full grown. Come home, there's a ginormous jaguar chillin' on your couch...
I recently discovered this lovely lady and I wanted to share with you a quote from an email she sent out yesterday. It really stood out to me - so I'm hoping it will do the same for some of ya'll as well. It's about how letting what others think of us (or possibly think of us) is ruining our lives - and actually is quite a selfish thing to do. As opposed to being a generous thing, which is what some may think they are accomplishing by being a people pleaser. Being a people pleaser is the result of our desire to "not stir the pot" or to not have to say something that might make someone else mad. Not only is that holding you back from your authentic self, it is denying the world of the best YOU that you can be...
"Remember this: what other people think of you is none of your business. Obsessing about how to please others or be liked is a misuse of your energy. If you are making it your business – your focus is all about you. More accurately said, it's all about your ego."
(I heart her)
Here are the rules:
1) Mention the blogger that gave you the award.
3) Pay it Forward to 5 bloggers.
So here are 5 bloggers who make my day better, in no particular order:
(I'm pissed I had to limit it to only 5! So many of you inspire me every day!)


The Awesome Mrs. K
Click on this pic of her super awesome boat to visit her :)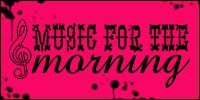 Now - let's get this Friday started, shall we?