I'm not feeling happy today - so in an attempt to lighten up my mood, I'm posting some of my favorite pink finds on pintrest for you.
Because pink, shiny & sparkly things always work to perk me up!
What do you do to lighten up your mood when you're feeling down?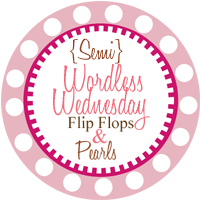 Pink Kitchen - I NEED IT!!!
Pink Bathroom - NEED THAT TOO!!!
I wonder if my HOA would let me paint my house pink...
NEED!!!
Black Master Bedroom - Pink Guest Bedroom? Yes please!!!
This song is fun - video is a bit psycho though...