I have had so many random things going through my head lately - and just haven't had a chance to sit down and blog about them!
First up: a question dear bloggy friends... Should I not be admitting out loud that I actually want to see the new
Muppets
movie while it's in theaters?
Well - because I do. I don't want to miss Miss Piggy's triumphant return to the big screen! She was my idol as a child...
And she's still as awesome as ever! Check out some crappy iPhone pictures of pictures I took for you from her spread in the latest edition of
InStyle Magazine
. You're welcome...
As much as I adored Miss Piggy - the Martians were my favorite.... yip yip yip yip yip yip!
Who was your favorite Muppets character?
yip yip yip yip yip yip!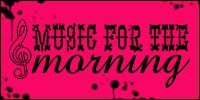 I like this guy - I've decided... I just love it when I hear awesome new songs on the radio that I want to share with all my bloggy peeps. I have to take more crappy iPhone pictures so I can remember the songs :)
I also heard this song on the way home from work today...
At first I was like... this sounds ok... and then T-Pain's part came on and I thought... well I just really don't think I get what this song is saying. It goes in about 2 or 3 different directions as the song goes on. I like whoever this Lily Allen person is - she has a beautiful voice. She should probably stay away from T-Pain though.
"She'll be waiting for me naked with one of my chains on..." ???
No... T-Pain. Just... no.
And last but certainly not least... I've been talking to my phone again. No - not ON it. I think I actually talk TO it more often. It's like a game - how is Siri going to respond to the random crap that pops into my head? Observe...
It would've been funnier had she said "You should ask your Magic Mirror." hmfph.