Things that..
Hockey season is finally back!
My birthday is in 5 days.
After this week - there's only 1 more week of wretched Algebra left!
And right now - I'm passing... but only because my dear friend Jeffy is a brilliant tutor!
I'd be totally screwed right now without him.
I'm so blessed in the friends department.
My amazing friends.
HALLOWEEN IS SOON!!!
I just love Halloween... It gives me an excuse to wear my pimp costume and smack people ;)
Coming soon: Thanksgiving and Christmas!
Christmas is my most favorite time of year EVER!
(Not including the beginning of hockey season of course - that's hard to beat.)
Planning a vegan Thanksgiving.
Going to see my family for Christmas.
Pumpkin Chocolate Chip Cookies.
And this collabo:
& this song too...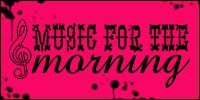 & last but certainly not least...
YOU - my fabulous bloggy friends!
I am so grateful for all the wonderful friends I've made through blogging - I may not get to visit your blogs as often as I'd like right now with all that's going on, but I want you to know that I appreciate you and your comments.
Ya'll ROCK!
Have a wonderful Wednesday loves!