"Our ultimate freedom is the right and power to decide how anybody or anything outside ourselves will affect us." ~ Stephen Covey
I like this quote a lot. I read it in yesterday morning's
The Daily Love
email (which, if you haven't yet - you should sign up for!). It is true. We can't control what others say or do - nor can we control any other outside force in our lives - but we can control how we react to them. How we internalize them and how or if we learn from them.
I haven't written a good "substance" post recently. I apologize for that. Quite frankly, there hasn't been much of "substance" to report. Life is... well - life. And I am dealing with it as well as I possibly can.
Sometimes things in our lives aren't as we would desire them to be - and in that very moment we don't have the power to change them. All we can do is take the steps we are able to take toward bettering our situations. We don't get to jump ahead in the process. Change sometimes take quite some time and doesn't happen overnight. Sometimes, it does happen overnight. I unfortunately, have not been that lucky. I keep taking steps forward and dealing with the present and my reality right now as best I can. I believe that as I keep working toward my goals, they will be reached - and exceeded.
But there's this little thing called "patience" that we need in order to make it through the times in our lives like these, I have patience but not for this. I am patient with my clients at work, I am patient with my friends, but when it comes to things in my life that directly affect me, I want what I want when I want it!
But I'm working on it... And I continue to be a work in progress...
I'm certain this all sounds rather opaque to you all. I can't really explain it right now - but soon you'll be updated on my life in full, I promise :)
What are your personal strengths? Is patience one of your many virtues?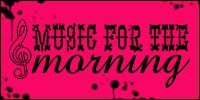 I can't seem to get enough of Christina Perri lately. I purchased her latest album from iTunes and have it playing constantly it seems. I'm totally loving this song right now...
If you're a Twilight fan (I'm not, particularly - my sister FORCES me to watch ;) watch this version: