I'm a little late to do the whole "12 Days' thing. It will be more like 10 days of Christmas music if you count yesterday's post... and I'm gonna count yesterday's post :) For those of you who know me well, you already know that "Late" is my middle name and would expect nothing less than a late start to MY 12 Days of Christmas Music!
I love Christmas - and I love music. So clearly I love to put two of my favorite things together. The result: I LOVE CHRISTMAS MUSIC! We have a local radio station here in the Phoenix area that starts playing Christmas tunes 24/7 around Thanksgiving. My radio at work has been tuned in ever since. My alarm clock is set to wake me up to festive music every morning. Love...
So here it is folks - the Belle of the Desert's 12 10 Days of Christmas Music!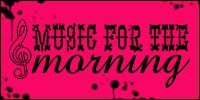 Day #9: Kenny Chesney's All I Want For Christmas is a Real Good Tan
(pic via via my iPhone - I am lame and took a picture of my own desktop background.)
Check back tomorrow as I continue the countdown to the best day of the year with a celebration of my Christmas music favorites!