It's been a splendid long weekend - wine tasting, fine dining, shopping, partying and lots and lots of laughs with family and friends. But now it's time to pack up and head back to reality - and Arizona.
Back to work tomorrow.
I had an absolute BLAST with my California family and friends. I took many pictures and will share them with you when I return to my desert dwelling.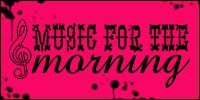 Today is also Tasty Tuesday - With the weather warming up in Phoenix, I'm feeling a BBQ and some QT in my swimming pool comin' on at the Belle's house soon!
I've found a coconut recipe that I am looking forward to trying out at my next BBQ (hopefully next weekend!) This is a recipe I found on the Tropical Traditions website, submitted by a user at their site.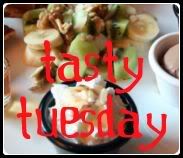 Coconut Oil Vinaigrette Coleslaw
1/2 cup red wine vinegar

2 teaspoons honey
1/2 teaspoon salt
1/4 teaspoon freshly ground black pepper
3/8 cup coconut oil, liquefied
3/8 cup virgin olive oil

10 cups cabbage mix/coleslaw (you can shred whatever cabbages and carrots you feel like shredding)

1/8 cup roasted, salted, shelled sunflower seeds
Whisk vinegar, honey, salt and pepper until salt dissolves
Slowly add oils, continue whisking
Allow to stand 5 minutes, taste and adjust to your liking, whisk again.
If you're serving the whole thing, add the dressing to the cabbage mix and toss - then add the sunflower seeds, mix well. Otherwise, just put some of the vinaigrette on your cabbage mix and sprinkle with sunflower seeds.
I'll catch you up on my weekend when I'm back in the blazing inferno that I (for some reason) call home.
P.S. I miss my doggies - so here's some pictures of them:
Little...

Oooof...

"It's exhausting bein' dis cute all da time..."
"See?"
Goggies all growed up!
Lili
Me: "Scarlett it's raining, please come in the house." Scarlett: Wags tail, doesn't move.
"Dis a berry comfy new blanket you gots me Lady!"
"I'm trying to sleep..."
"Dis my chair nao. Not your's Lady."