I've been on a smoothie-for-breakfast kick for the past couple of weeks and I LOVE experimenting with new combinations and flavors. This morning I came up with what is by far my favorite (so far). I discovered this lovely new product at Whole Foods.
Turtle Hill is now making coconut milk kefir!
I've tried the Strawberry and Vanilla flavors - and they are both AH-MAZINGGG! This week I am going to try the original flavor, because it is devoid of the added sugars that the others contain. There's a huge carb count difference there...
If you're not familiar with kefir in general - it's a lot like the drinking style yogurts you can find in the grocery store. But kefir has the added benefit of a "friendly" probiotic bacteria. T

he naturally occurring bacteria and yeast in kefir combine symbiotically to give superior health benefits when consumed regularly. It is loaded with valuable vitamins and minerals and contains easily digestible complete proteins.
The folks at Turtle Mountain have made a fabulous gluten free, dairy free version in the So Delicious Coconut Milk Kefir. It is love....
So here's the fabulous smoothie creation I concocted with it this morning:
Vanilla Coconut Kefir Date Smoothie
(recipe makes one serving)
1/2 cup Vanilla Coconut Milk Kefir
1/2 cup coconut milk (or other dairy free milk - or dairy if you drink it. but you shouldn't... so stop it!)
4-6 pitted dates (I used Medjool dates - and only used 4. They are soooo sweet!)
1/2 teaspoon gluten free vanilla extract
1/2 cup ice cubes
Optional Add-ins (these are the ones I added for an extra nutrition boost):
1 tablespoon chia seeds
1 scoop vanilla protein powder
Toss it all in the blender, mix well and enjoy! You may want to give the dates a quick chop in a food processor if you don't have a very powerful blender - they tend to be finicky in the blender. But they are soooo yummy! I'm definitely going to toss them into a few of my other smoothie concoctions to add some sweetness.
I hope you're all enjoying your day!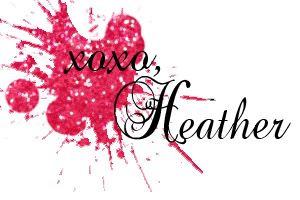 *Disclaimer* No one paid me to write this post. I'm not endorsing their brand, no one sent me any free samples. I just like sharing with you the things that make me happy! :)