I spotted this over at Belle in The City (a kindred spirit... ;) and thought I'd play along!
Current Playlist:
Albums: Adele's 19 & 21, Lady Gaga's Born This Way, Jason Aldean's My Kinda Party & Alicia Keys' The Element of Freedom.
Random Songs: Jason Aldean's Dirt Road Anthem, Taylor Swift's Mean, Zac Brown Band & Jimmy Buffet's Knee Deep & Luke Bryan's Country Girl (Shake It For Me)
Current Nail Polish:
Current Drink:
Heavenly Tea Leaves
Organic Chocolate Mint Rooibos herbal tea
Current Food:
Gluten Free Pineapple Upside-down Cake. Of which I am up at 5:00am on a Sunday eating a piece of for no apparent reason.
Current TV Show:
Family Guy - current & always. I'm not a big TV person.
Current Wishlist:
-To attend classes at Living Light and become a certified raw chef.
Just for the hell of it.
-to open my own gluten free bakery and cafe
-paint my bedroom
-new Coach purse
Current Needs:
I really don't need anything at the moment. Except maybe a raise.
And perhaps another piece of pineapple upside-down cake.
Current Celebrity Crush:
Seth MacFarlane
Current Blessing:
a roof over my head, food to eat, wonderful family and friends
Current Outfit:
pj's
Current Indulgence:
pineapple upside-down cake
Current Excitement:
uhhhh...
Current Mood:
tired. kind of "blah".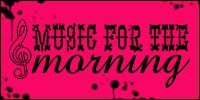 Random...