:(
I hate the stupid stinky Red Wings.
We have one last chance - the Red Wings could eliminate us from the first round of the playoffs on Wednesday, here in Phoenix - or we could extend it to a game 5 if we win it.
Who knows if it will be the last NHL hockey game Phoenix will ever see.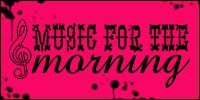 But I did at least have an absolute BLAST! And I suppose that's what this whole sports thing is about, isn't it? (Or wait... let me get all Canadian up in this biatch since I'm talking hockey - that's what this whole sports thing is about, EH?) I'd make a terrible Canadian...:
Having fun with the people you care about.
That's me (left) and my fabulous friend and season ticket holder seat mate AZSportsGurl (right)
We have a tradition around here called the White Out - so everyone came dressed in white to the game last night, we even had a few Elvis sightings. Seriously!
That's what the arena looked like when we first walked in - the seats were covered with white t-shirts that the team gave out to everyone in attendance. It was super cool. These are pictures from my iPhone - so not the greatest - I'll try to find some better ones for ya'll!
But for now I'm off to bed - 4am comes early and the boss doesn't like it when I'm late because of hockey :)
Have a fantastic Tuesday Lovelies!
p.s. I haven't had a chance to respond to all of your lovely comments lately - but I will get caught up! I appreciate all the well wishes today - I was sooooo nervous all day and every time I got an email from one of ya'll wishing my boys well it was quite comforting - so I appreciate it! <3