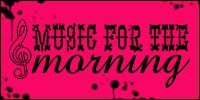 I am loving this song so much right now - I just gotta play it again!
Happy Weekend Hopping!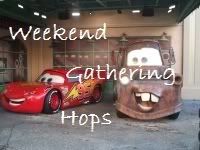 1. What is your favorite Easter tradition?
I really don't have any - other than eating lots and lots with the fam!
2. Are you a "shower" or a "long, hot bath" kind of person?
I'm a long hot shower type person - though I do appreciate a good bath from time to time.
3. C
an you parallel park and if so when is the last time you did it?
Nope. I'm horrible at it. I can't even recall the last time I had to do it.
4.
What is your favorite Easter candy?
Cadbury Creme Eggs... mmmmmmm
5.
Easter: do you go all out with the Easter Bunny or focus on the religious part of the holiday?